Silver Ray Orbit Necklace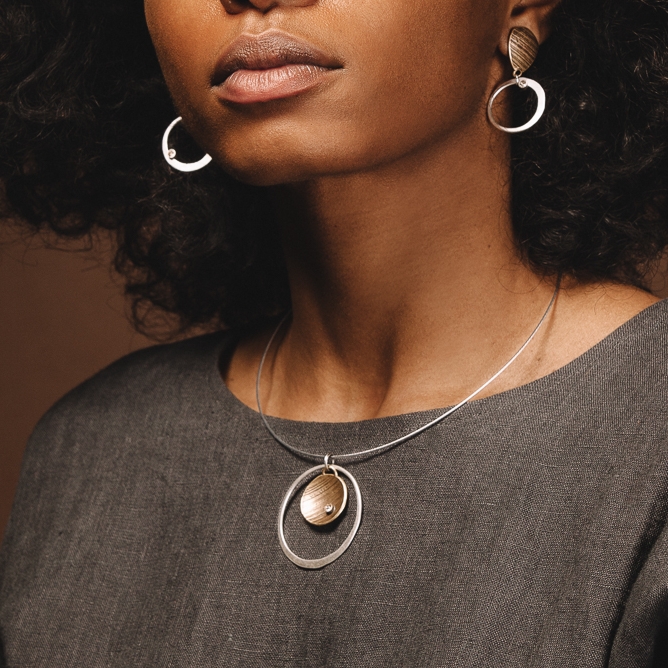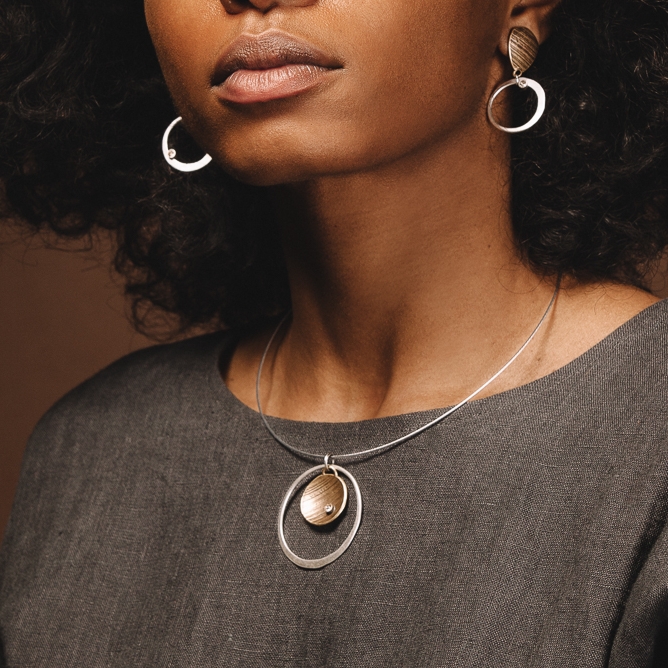 Silver Ray Orbit Necklace
Clean lines and classic shapes with a touch of sparkle.
Pendant measures approx. 2 inches from top to bottom.
Handmade from Sterling Silver with a Swarovski Crystal.
Comes on a Steel Cable Cord measuring approximently 17.5 inches in length. It has a magnetic clasp closure (that is super easy to use) and is Nickel-Free.
Handmade in Portland, Oregon, USA